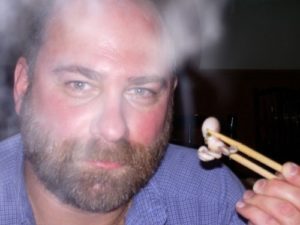 During one of my earlier trips to a Chinese Hot Pot buffet, after feasting on beef, chicken, vegetables, and all the other "non-traif" items that I enjoy (and keeping everyone else's creepy-crawlies out of my hot pot broth), I decided to be bold before I left and try the most objectionable item I could find at the buffet bar.
It was the baby octopus, whole.
I asked my friend Melinda to snap a few photos documenting the process, and relished the fact that I would zip them to my kosher mother as a little affectionate poke in the ribs, just to make her shudder a bit.
The octofiend tasted like a wad of rubber, and that was only until the head exploded in my mouth.  I am loathe to pry anything out of my pie hole once I start eating, for fear of offending my fellow diners, so this little eight-legged monster was going down the pipes no matter what.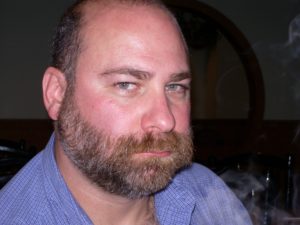 I instantly felt that the nausea and overwhelming urge to gag was some kind of celestial payback for violating the rules of my tribe and flaunting it to my mom.  The biggest slap in the face to me was that my mother didn't believe I really ate it!
The joke was on me.
By Keith Douglas Kramer
Photos by Melinda Chiu